We are excited to share our latest accomplishment as web designers for the esteemed organisation, Small Arms Survey. Over several months of dedicated work, we have successfully developed the Arms Embargo Self-Assessment Tool — a groundbreaking web-based solution designed to evaluate and strengthen arms embargoes imposed by United Nations Security Council resolutions.
Unveiling a Game-Changing Tool:
The Arms Embargo Self-Assessment Tool is a powerful and interactive platform available in English, French, and Spanish. Its primary objective is to assist UN member states in assessing their implementation of conventional arms embargoes, with a specific focus on examining approaches and practices related to the Democratic People's Republic of Korea (DPRK).
Key Features and Benefits:
Comprehensive Evaluation: The tool offers a systematic and comprehensive evaluation framework, enabling member states to analyse and enhance their adherence to arms embargoes mandated by United Nations Security Council resolutions.
User-Friendly Interface: With a user-friendly interface, the tool provides an intuitive and seamless experience for users, making it accessible to government officials, policymakers, and relevant stakeholders.
Multilingual Support: Recognising the importance of inclusivity, the tool supports multiple languages, ensuring that users from diverse regions can utilise it effectively.
Customised Recommendations: Through an in-depth analysis of responses, the tool generates tailored recommendations and best practices to strengthen arms embargo implementation and monitoring.
The Journey of Creation:
Embarking on the ambitious endeavour of constructing the Arms Embargo Self-Assessment Tool was a transformative experience for our team. With unwavering determination, our skilled web designers poured their expertise into meticulously hand-coding every facet of this innovative platform. Through countless hours of dedication and attention to detail, we ensured the tool's unwavering reliability, seamless functionality, and robust security measures.
But it didn't end there. Our talented design team brought the tool to life with captivating visuals and illustrations, tailored specifically to enhance its aesthetic appeal and elevate the overall user experience. Each bespoke illustration was carefully crafted, blending artistry with purpose, to strike a harmonious balance between form and function.
This collaborative web design and illustration skills allowed us to create an immersive and engaging digital environment. The Arms Embargo Self-Assessment Tool seamlessly guides users through its comprehensive functionalities, effortlessly navigating its interactive interface. With intuitive design principles at the core, we aimed to empower users with a dynamic and user-friendly experience.
Throughout this challenging yet rewarding journey, we remained steadfast in our commitment to excellence. The result is a state-of-the-art web tool that not only meets the rigorous standards of Small Arms Survey but also sets new benchmarks in the realm of web design and development.
Contributing to Global Security:
We take immense pride in leveraging our cutting-edge web design expertise and boundless creativity to shape this pivotal project. Collaborating with Small Arms Survey, a champion of arms control, security, and peace, we've crafted the Arms Embargo Self-Assessment Tool as an instrumental digital solution. With its intuitive interface and robust functionality, this tool empowers stakeholders in the relentless pursuit of monitoring and reinforcing arms embargoes, fortifying global security, and fostering lasting stability.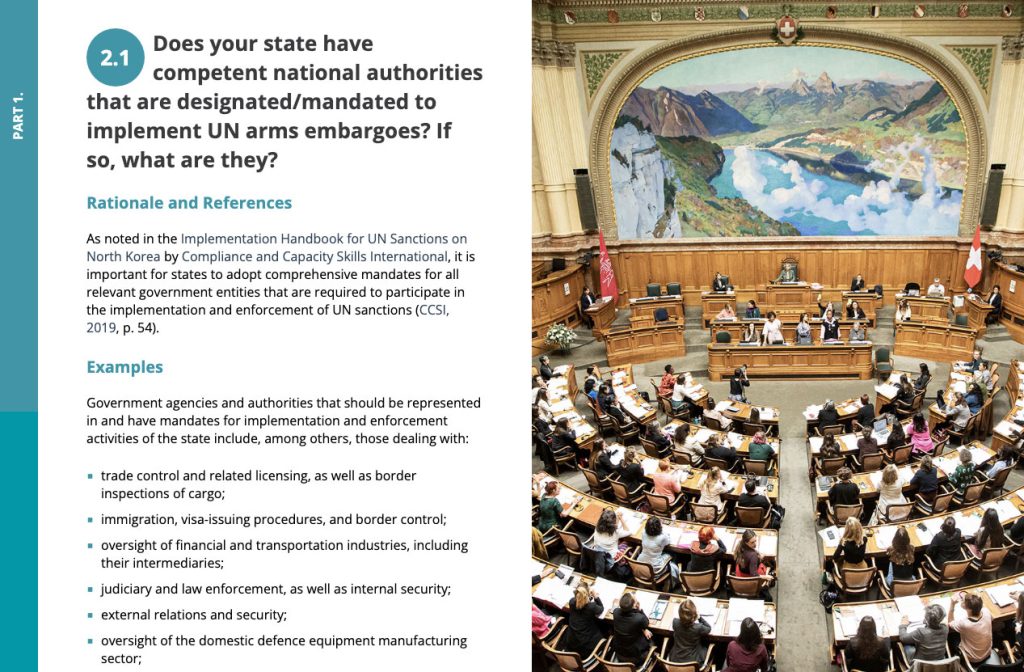 Visit the Small Arms Survey Website:
Discover the Arms Embargo Self-Assessment Tool and explore its potential in revolutionising arms embargo evaluation and enforcement. To access the tool and learn more about Small Arms Survey's impactful work, visit their website: https://www.smallarmssurvey.org/arms-embargo-tool
At Daly Design, we are honoured to have been entrusted with the development of the Small Arms Survey Arms Embargo Self-Assessment Tool. This project exemplifies our commitment to leveraging technology and design to address complex global challenges. We look forward to continuing our partnership with Small Arms Survey and making a lasting impact on global security.
#WebDesign #GlobalSecurity #ArmsEmbargo #Innovation #SmallArmsSurvey